The Fethiye Guide
Named after martyred pilot Fethi Bey, Fethiye is situated on Turkey's golden coast, on the crossroad between the Aegean and the Mediterranean.
Over the last 50 years, the town has blossomed into one of the top destinations for both the young and the old, holidaymakers, retirees, Turks, and foreigners.
Its old town offers a peek into the traditional Turkish lifestyle with its cobblestone streets, while its marina and promenade give it a more cosmopolitan feel. Fethiye caters to many lifestyles: the yachting business, adventure sports enthusiasts, photographers.
Is Fethiye the right fit for you? Let's see.
Retiring in Fethiye
Much like its sister district Bodrum in the Aegean province of Muğla, Fethiye also boasts good weather year-round, incredible natural scenery, a slow-paced life, and fresh produce in every color of the rainbow.
In comparison to Bodrum, Fethiye has a more varied landscape, most notably the Blue Lagoon, Butterfly Valley, and Babadağ, among many others, as well as many nearby historical sites, which means you'll never grow bored.
It is an ideal destination for retirees, especially those seeking sun and warmth for most of the year, with little to no rain or snow and an affordable way of living.
Lifestyle in Fethiye
Although some establishments such as cafes, bars, and restaurants are open year-round, they are far and few. You will be able to find more imported goods in shops, thanks to a high expat population, and see "home-inspired" names for markets such as Azda (Asda from the UK).
Work can be tough to find, especially if you do not speak Turkish, but there are many tourism jobs in the summer.
The heat can get unbearable in the summer, and you'll feel it in the water's temperature, so life without air conditioning is near impossible.
Cost of Living in Fethiye
Your cost of living will largely depend on whether you already own a home or are renting. Compared to Bodrum, renting in Fethiye is cheaper.
The average cost of living is higher than the national minimum wage (around $380), and most of your salary or earning will go to rent, as expected. Rent prices for a 1-bedroom flat are around the TL 1,400 mark, and the further you are away from the city center and away from beaches, the lower this figure gets. Villas and 3-bedroom apartments, in general, exceed the national minimum wage. When it comes to buying homes, expect to find a range from as little as $50,000 to millions of dollars.
Renting for a year, as in Bodrum, turns out cheaper in the long run than renting a place in the summers only for a few months. The locals try to make their annual living in the summer and relax in the winter.
5 Thing You'll Love About Fethiye
Also called the Blue Lagoon, Ölüdeniz is inarguably Fethiye's and Turkey's most famous beach. Its turquoise and crystal clear waters and pristine beach are enough reasons to warrant a visit. The nearby Çalış and Belcekız beaches, the latter of which is both the starting and ending point for most boat tours, are also notable beaches.
Though technically within Muğla's Seydikemer district's borders, Saklıkent Canyon (also called Saklıkent Gorge) and the Gizlikent Waterfall are less than an hour's drive away. Kabak Bay and the Butterfly Valley are also must-see sites.
There is never a shortage of adrenaline-filled activities to do in Fethiye. Want to look at the lagoon from up above? Go paragliding from Mount Baba. Want to channel your inner sailor? Go sailing or scuba diving in the waters of the Mediterranean. Into rafting or canoeing? Try Ölüdeniz.
If you are a history buff with a particular fascination with Lycians and Romans, Fethiye is the place for you. The nearby UNESCO sites of Xanthos-Letoon, Tlos, Pinara, and Telmessos, are just a few places you should see.
The sun shines strong for most of the year, and the rainy season usually lasts from January to February; you'll get plenty of vitamin D. Excellent weather means you'll be able to engage in more outdoor activities such as swimming and hiking, making it a perfect place for families with children.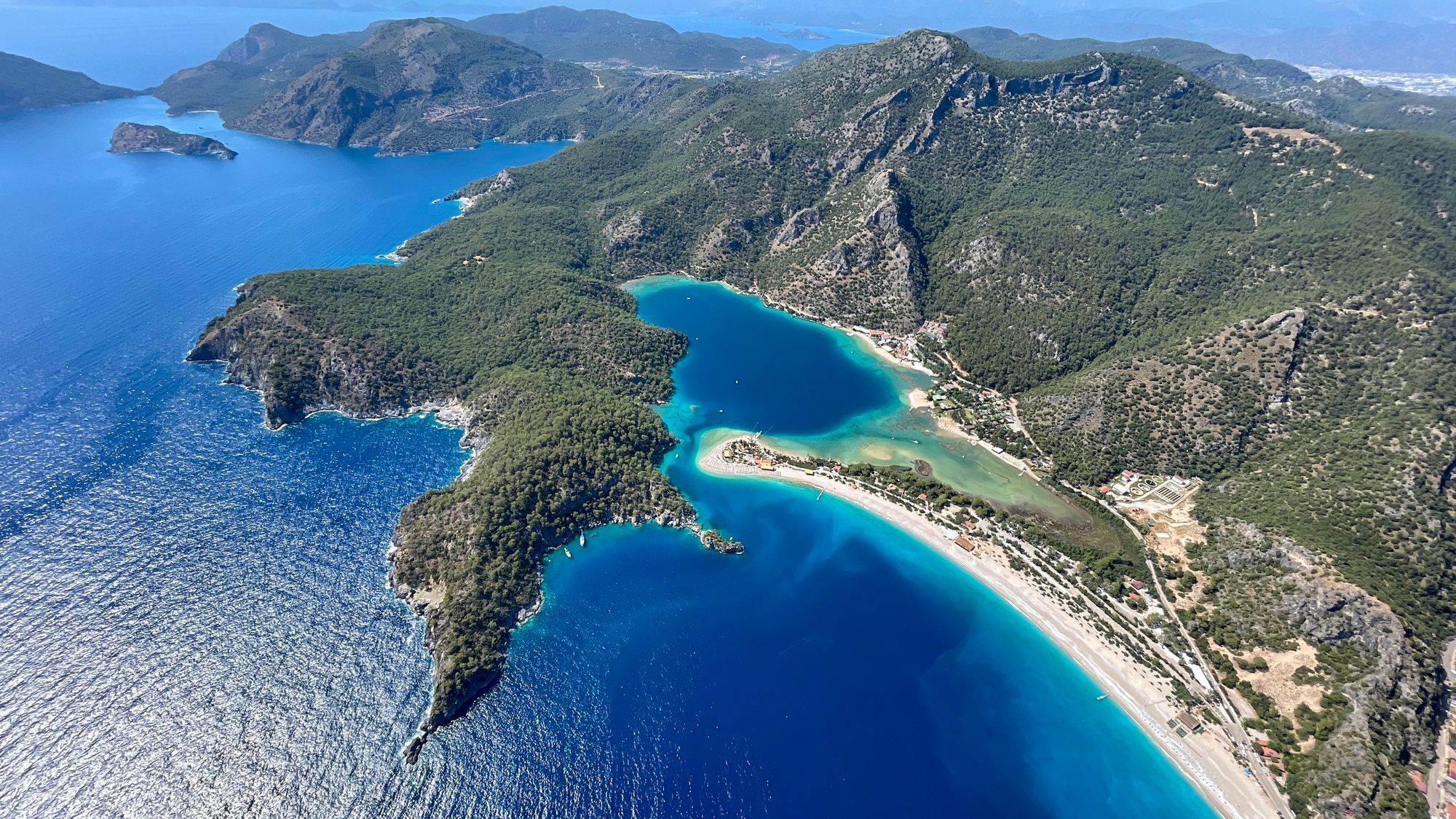 5 Things I Wish I'd Known Before Moving To Fethiye
Social life changes by the season.
Purely touristic areas and the summer season aside, the district is much calmer than Bodrum. Though the community livens up drastically once May comes up, the population grows multifold thanks to tourists and locals frequenting their summer homes. Once the hot weather hits, Fethiye turns into a melting pot of cultures. However, the strip leading to Ölüdeniz from Hisarönü is often mistaken for a mini-UK with football matches blaring from the speakers.
Public transportation is limited.
Taxis is more expensive than big cities such as Antalya, but public transportation operates on a reduced schedule and not that regular, particularly during winter. A single fare is also much more expensive than in cities, so don't compare it with prices in Istanbul.
Living in smaller towns and districts means you'll have to sacrifice certain things. Compared to metropolises like Istanbul and Ankara or its more urbanized counterpart Bodrum, Fethiye lacks variety in hospitals and schools, and the services offered are more limited.
Even in summer, except for the bar-filled touristic areas, Fethiye residents do not like to be rushed. It is all about relaxing and going with the flow. You might be frustrated when you need a handyman, and they take their sweet time, especially in winter. But that is the reality for a lot of small towns.
The vast expat population
If you thought Bodrum or Istanbul had a special expat population, you'd be surprised to see Fethiye's. The expat population makes up 10 percent of Fethiye's total population. The community is very supportive and inclusive, and unlike other coastal towns, most have come to settle.
5 nearby towns to visit