Mugla
Turkey's southwestern province of Mugla. It's famed for its beaches, mountains, and forests. It has several cultural, historical, and tourist landmarks. Discover Mugla's culture and warmth.
2 posts
Dalaman, Turkey is an affordable beach town with unique culture. Explore the local lifestyle before moving. Experience the Mediterranean.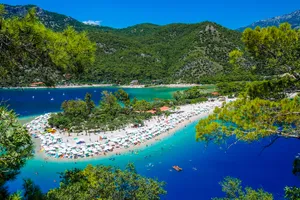 The Fethiye Guide Named after martyred pilot Fethi Bey, Fethiye is situated on Turkey's golden coast, on the crossroad between the Aegean and the Mediterranean. Over the last 50 years, the town has blossomed into one of the top destinations for both the young and the old, holidaymakers, retirees, Turks,...