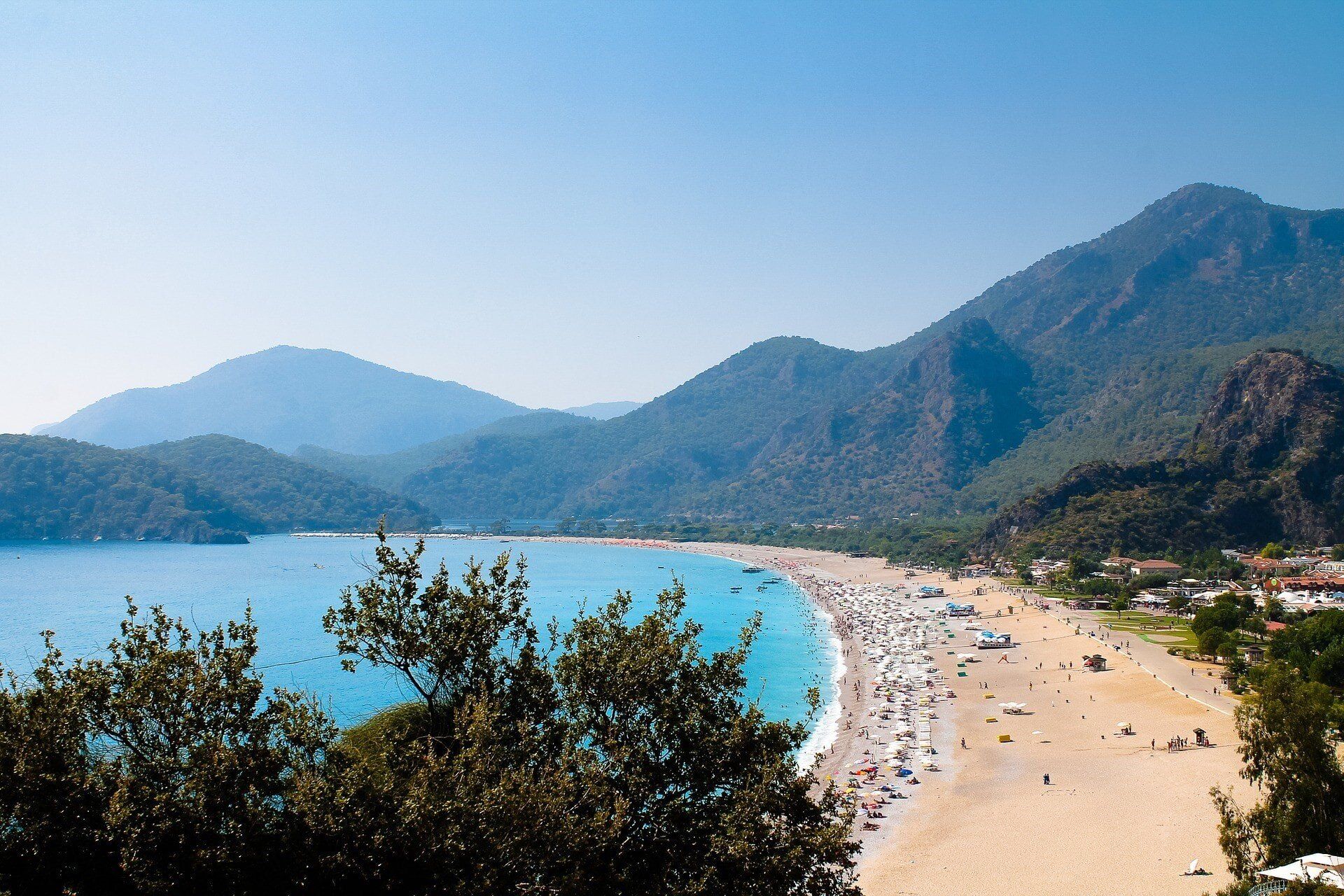 Ever thought about living in Turkey?
Living Costs everyday living costs are cheaper than the UK and most other European countries. The exchange rate is currently 6.5 Turkish Lira to 1 Euro. You can check the current exchange rate on TransferWise.
The Weather The climate is one of the main reasons we moved to Turkey. With an average of 272 sunny days per year, it means we can spend a lot more time outdoors. It is possible to swim in the sea year-round and enjoy BBQs on the beach in January. Why not check out the latest weather forecast for Fethiye
The Food Turkish cuisine is rightly, widely regarded as one of the world's top 5 cuisines. Here on the coast, we enjoy a Mediterranean diet rich in fresh fruit and vegetables, olive oil, fish, local cheeses, beans and pulses.
The People As an outsider it is easy to think that it will difficult to be accepted. We are fed a diet of negative press about foreigners and living in a Muslim country. The reality could not be further from the truth. Turkish people are generally very welcoming and friendly. They have a naturally inquisitive nature. Many Turkish people speak English, especially in popular holiday resorts. You will quickly find they are only too happy to practice on you.
Our Surroundings Mountains close to the sea, secluded beaches and bays, pine forests and olives groves. We have an incredibly rich and diverse history here on the South West Coast of Turkey as well. Many ancient sites still exist from civilizations such as The Lycians, Greeks, Romans, Persians and Ottomans.
The lifestyle comes to Turkey to take your foot off the pedal. Enjoy the climate and food. Long breakfasts and lunches, evening meals sat outside on the patio or at a local restaurant. A stress-free environment where jobs can get done tomorrow. It is a 'work to live culture' not 'live to work'.
If you are thinking of living in Turkey permanently or perhaps buying a second home, then get in touch. We would be happy to share our experiences and offer help and advice.