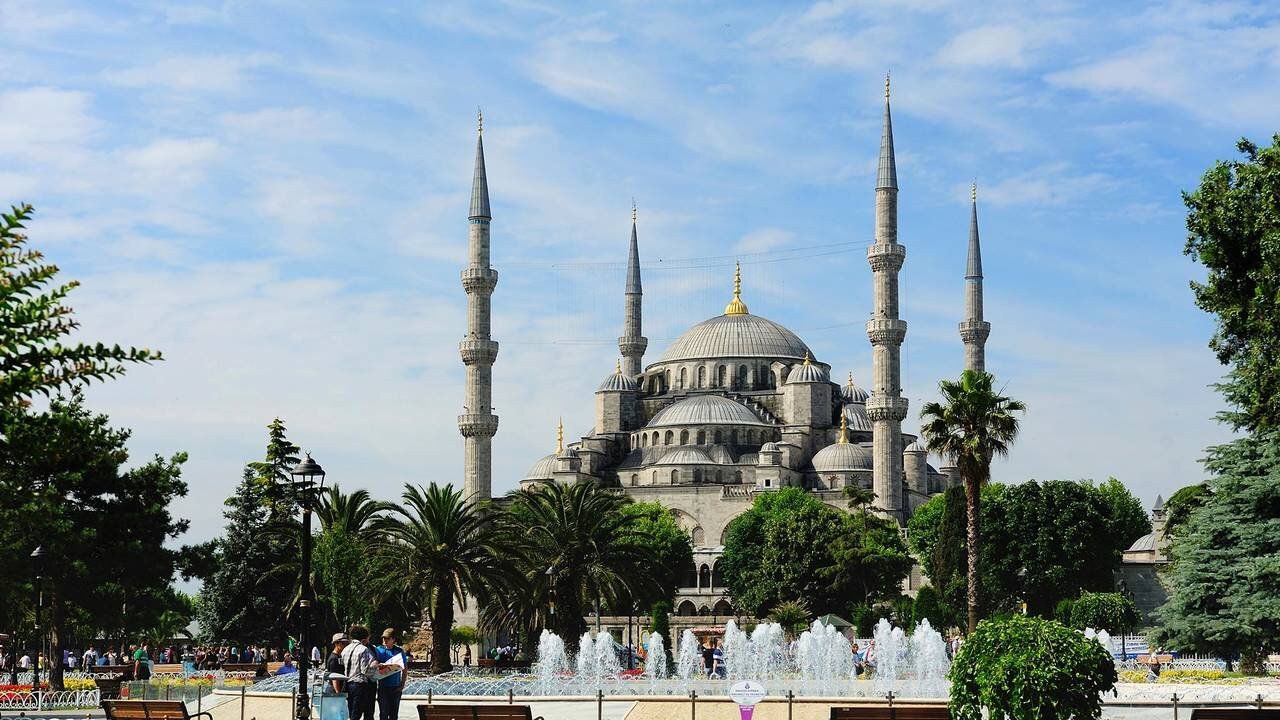 Due to the many questions been asked about the three subjects (visa, residence permit, and Turkish citizenship), we at Residence Permit consultancy would like to write you a comprehensive article explaining the details of these matters in terms of their types, costs, and how to obtain them, in addition to all the requirements and necessary papers.
Residence Permit consultancy offers real estate brokerage services, combining its clients and property developers throughout Turkey, including new projects, resorts, and vacation rental services.
Since the launch of Residence Permit consultancy, it has redefined the concept of real estate brokerage in terms of quality, credibility, and progress within the business by developing the concept of partnership with the client by representing it in a manner commensurate with changes in the real estate sector.
Turkey is one of the most favorable destinations for people in recent years. It has become the focus of attention for investors and businessmen around the world due to its strategic location, that it is located in the center of the world, connecting the continents of Asia and Europe, the eastern with the western culture, and because of its varied landscape, cool weather, beautiful culture, and art. In addition to its ancient history and authentic civilization, as well as its rapid development in trading, manufacturing, and urbanization.
Visa to Turkey
To travel to Turkey, there are several objectives such as investing in real estate, conducting business, getting an education, also for therapeutic services, or enjoying the famous tourist places and recreational activities.
In order to travel to Turkey legally, you must obtain a Visa. To obtain this Visa easily, the Turkish Ministry of Foreign Affairs launched an electronic platform through which you can log in and choose the appropriate language for you from nine languages available, and apply for the visa. After you get the approval, you can print it in order to show it up when you arrive at the airport in Turkey.
To know more about this platform click on the link: Electronic Visa Application System
The most important points you should know about obtaining a visa to Turkey:
First, what is Visa?
It is an official document through which you can enter a certain country, and it varies according to the nationality of the person applying for it in terms of the required papers and how much it costs.
Second, this is not your only chance to get a Visa to Turkey, where you can get it in the traditional way from the airport when you arrive in Turkey. It is worth mentioning that the cost of obtaining a Visa from the airport is higher than the electronic platform mentioned above.
Third, Companies operating in the field of tourism, which deals with groups of tourists, can obtain a visa for them in a collective and easy way through the platform.
Fourth, there are dedicated accounts on this platform to check the validity of passengers' visas at the airport. However, it is recommended that you take a hard copy of the Visa you are extracting from the electronic platform in order to avoid any problem while you are at the airport.
Fifth, this Visa is valid only for the purposes of tourism and trade. For other purposes such as study and work, there are special types of residence permits that will be explained later.
Residence permits in Turkey
There are several types of residence permits in Turkey, including those that are used for tourism or business purposes. We will mention all the details as follows:
First, a short-term residence permit
This permit gives the person the right to stay in Turkey and allows him to travel and return without any need to obtain a new visa as long as the permit is valid. It is granted for one year, and sometimes it can be granted for two years provided that the validity of the passport of the person applying for the permit is valid at least for two years.
What are the requirements for a short-term residence permit in Turkey?
Set up a free 15-minute consultation from our website.
Documents that prove the place of residence in Turkey, such as house rental contract or the title deed.
A translated copy of the passport into the Turkish language and ratification of this translation by Notary.
Four biometric photos.
Health insurance is valid enough for the length of time of your residence permit.
A tax number that can be processed from the tax department of the district you live in.
For children under the age of 18, you must bring a birth certificate and translate it into the Turkish language and be confirmed by a Notary.
The short-term residence permit allows you to visit Turkey and stay in it, also to travel freely between cities during its validity period. When it is expired, you can renew it by fulfilling all the requirements again.
Second: long-term residence permit:
It can be obtained with the approval of the Ministry of Interior after proving that this person has completed eight years of continuous residency in Turkey. Also, the following conditions must be met:
Not having received any social assistance in the past 3 years.
Sufficient and stable income to maintain yourself and your family.
Valid health insurance.
Not posing a public security threat.
Third: fixed-term work permit:
It can be obtained through an application submitted by the company in which the person works, to the Ministry of Labor. The duration of this permit would be one year for the first time, and it could be renewed for two years. It is worth mentioning that this permit grants the wife and children the right to obtain a family residence permit and to benefit from the health insurance services of the husband. The documents required for this permit are very simple, you only need a photo of your short-term residence permit, plus two personal photos. The company you are working for will submit the application and track the progress of the procedures, and once your permit is issued, it will be sent by PTT to the address of the company you work for and it will be delivered to your hand.
Note:
Syrians covered by the Temporary Protection Law may obtain a work permit issued by a temporary protection card (Kimlik). In this case, they are not allowed to travel from Turkey and return again.
What are the advantages of this work permit?
Treatment at state expense in all country hospitals.
Benefit from pension after the age of 60.
Obtain Turkish citizenship after the fifth year.
Children have the opportunity to join Turkish schools free of charge.
Travel from Turkey and return again at any time.
Obtain bank loans.
It is included by the minimum wage, which is currently estimated at 2,030 TL.
This is regarding employees. For business owners, they can get work permits when they open a company or launch a business.
Fourth: Student residence permit in Turkey:
Students from all over the world are applying for Turkish universities, both for Turkish scholarships, which cover a wide range of tuition costs (sometimes up to 100% in addition to a monthly salary for the student) or for the quality of education offered by private and public Turkish universities.
Once a foreign student gets acceptance from the university, he can come to Turkey and obtain a short-term residence permit, then he can transfer it to a student residence permit.
Fifth: Humanitarian residence permit:
It is special for those refugees who resorted to Turkey and were given a kind of permit according to their situation. For example, Syrians have taken a temporary protection card (Kimlik) so they can officially stay in Turkey and carry out their transactions on a regular basis such as issuing a driving certificate or opening bank accounts. Also, it allows Syrians to benefit from free medical services.
Sixth: Family residence permit:
It could be obtained in two ways:
If a spouse has Turkish nationality, the other foreign spouse is entitled to apply for Turkish citizenship after 3 years of marriage, provided that the family bond between the spouses is proved during this period. Children born in Turkish territory also obtain Turkish nationality if one of the parents is Turkish.
If the husband or wife has obtained a work permit as mentioned above, this entitles them to apply for a family residence permit for the husband or wife and children.
Seventh: Investment residence permit:
It is a temporary permit granted to the owners of real estate in Turkey for one year and it can be renewed, and it is similar to the work permit which gives the right to the wife and children to obtain a family residence permit as accompanying to the owner.
How to get an investment residence permit in Turkey?
You must fulfill those requirements:
Taboo or title deed.
Insurance against earthquakes.
The passport is valid for at least 6 months.
Health insurance for all members of the family.
A family statement translated to the Turkish language and certified by the Turkish Embassy.
Obtain Turkish citizenship
Due to the rapid growth of the Turkish economy, obtaining Turkish citizenship has become a target for many people, especially businessmen who want to launch their businesses.
Therefore, the Turkish government provided facilities and incentives for obtaining Turkish citizenship, in which they have lowered the minimum amount of capital investment required to obtain Turkish citizenship from $1 million to $250,000.
Also, Turkish citizenship was also required to deposit $3 million in a Turkish bank, which was reduced to only $500,000.
There are also some cases of obtaining Turkish nationality to foreigners through the following methods:
Investment with a capital of $500,000 or the equivalent of other currencies in the technological or industrial fields.
Investment of $250,000 in the real estate sector for three years without selling the property.
Establishing a project and recruit 50 Turkish citizens.
Deposit $500,000 or the equivalent of other currencies in Turkish banks or the Treasury of the State or the Turkish Investment Fund for 3 years.
In addition to all the facilities and opportunities offered by the government for foreigners to obtain Turkish citizenship, a new decree was announced, stating that it is possible to obtain Turkish citizenship now once there is a contract of buying a property, with no need for a title deed or Tabo document.
There is also an exceptional nationality that is given to famous businessmen, artists and athletes, as well as talented students.
If you have any questions or if you need additional details, just write your information below and our real estate consultant will contact you to answer all your questions regarding real estate and investment in Turkey.