Sending or receiving money abroad can incur hefty fees and come with many hidden charges with traditional banking, even if you use expat banking or have a multi-currency bank account. When you need to do this regularly, you will soon realize that you need a cheaper and faster solution than most banks.
Here are four of the most popular, affordable, and trusted ways to handle international payments in Turkey.
Wise
TransferWise (now called Wise) is one of the easiest and cheapest services to send and receive money internationally. It is available in more than 50 countries and allows its users to transfer money to 60+ countries.
Wise's multi-currency account is its most popular service. Formerly called a borderless account, this service allows its users to have local bank account numbers in select currencies and hold over 40 currencies.
***The following currencies come with local bank account details: the British pound, euro, US dollar, Australian dollar, New Zealand dollar, Singapore dollar, Romanian lei, Canadian dollar, Hungarian forint, and the Turkish lira.
The beauty of this feature is that you can open many accounts for multiple currencies without having to pay a separate account opening fee.
If you want to withdraw the money from your accounts, Wise also offers debit cards, but this is only available for select markets. For example, you cannot order a debit card in Turkey, but you can in the UK. Once you have a Wise card, you can use it in over 200 countries.
With Wise, you can also exchange multiple currencies at very affordable real-time rates free from the commission.
Increasingly favored by travelers, expats, digital nomads, and freelancers, this "zero" exchange rate policy has helped it stand out from its competitors.
Wise is about 7 times cheaper to send money abroad from Turkey than traditional methods. It is also very transparent with the fees it charges for exchanging or sending your money so that you won't worry about unexpected cuts.
Transfers can be instant or same-day transfers, at the latest arriving the next day. Transfer limits depend on the currency you are sending it in, but for example, this is 1 million GBP for pounds.
Suppose you would like to learn more about this service, head here. Signing up is also free, so you can see and explore for yourself.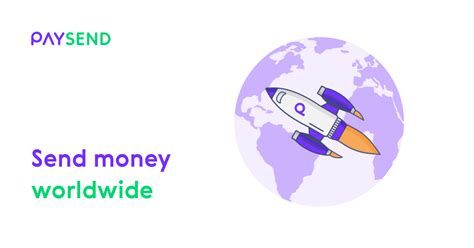 Paysend
The Paysend money transfer app is an easy-to-use bank alternative for people who want to send money internationally without high bank fees or slow queues.
Learn More >
Papara
Papara is a Turkish digital banking app and online wallet.
The app does not charge its users commission for daily transactions and cash withdrawals, and you can receive or send money 24/7. It has contributed to its growing popularity in Turkey.
For the most part, sending money, whether Turkish lira or in a foreign currency to Papara users, is free. The service, however, does come with a fee transaction limit of TL 5,000 (or equivalent in other currencies) from 5 different users.
Fees also apply after 10 transactions, regardless of the amount received. The fee charged from that point onwards will be 3.4% of each transaction, tax included.
To send money via debit/credit card, verified users limit 50 transactions each month. Still, transfers to other Papara users and bank accounts for TL and foreign currency accounts are 300 transactions.
The big caveat of this app is that you cannot currently send or receive money from abroad, so you can only use it to transfer foreign currencies to the Turkish lira or foreign currency IBANs in Turkey.
You can make U.S. dollar or euro transfers to Garanti BBVA, Akbank, Yapı Kredi and QNB Finansbank and pound sterling transfers to Yapı Kredi and QNB Finansbank.
Western Union
With over 500,000 agent locations worldwide, Western Union is the world's largest provider of money transfers. It accepts 130 currencies and supports transfers to over 200 countries.
With Western Union, you can send money outside of Turkey even if you don't have a bank account and arrange your transfers online, in person, or by phone.
When sending money in person, you will have to visit an agent/office.
After completing a form (offered in Turkish and English) with the necessary information about your recipient, showing your ID, and paying the transfer fee, the agent will provide you with an MTCN code/tracking number to share with your recipient can withdraw the amount sent.
You have many different transfer options with Western Union, including via a bank account, a wallet, prepaid card, or cash, all of which have different trade-off speeds and fees.
*There is a limit of a maximum of $2,500 per online money transfer.
The country you are sending the money to, the amount sent, and whether you are directly sending it to a bank account or a collection point will determine the fees. The transfer can take anywhere from mere minutes to 6 business days.
MoneyGram
Shy of 350,000 agent offices worldwide, MoneyGram is the world's second-largest provider of money transfers after Western Union and allows transfers to over 200 countries.
Unfortunately, it is only possible to send money in person in Turkey and not via wire transfer.
In that sense, MoneyGram operates the same as Western Union, and it requires you to go into a bank branch physically and fill in a form to send money. Unlike Western Union, though, MoneyGram doesn't have its agent locations in Turkey, so you will have to either visit Kuwait Türk Bank or Denizbank to make a transfer.
From there, the transfer process is the same. After filling out your form, showing your residence permit or ID, and paying the transfer fee, you will be given an 8-digit reference number to share with your recipient.
You can send the money to bank accounts or mobile phone numbers.
The money transfer fees vary greatly depending on the country but on average; it costs between $10 to $40. For more significant amounts of money, the prices can increase.
The app also has a transfer limit of $6,000 per online transfer and $6,000 for every 30 calendar days, though it can send more via a MoneyGram location.
4 Things to Consider When Choosing a Provider
When you are looking to choose money transferring service in Turkey, there are certain factors you need to take into account.
Cost
For amounts big or small, the cost of sending money is one of the most significant determinants when choosing a provider.
It will come in the form of a transfer fee and commission for exchanging currencies.
Generally speaking, exactly how much you'll pay for a transfer will depend on the destination, amount, and transfer method used.
MoneyGram charges about TL 80 to send TL 1,000 to the UK as cash pick up, for example, while Western Union has fixed rates for different ranges of money and charges TL 65 for amounts between TL 1,000 – 1,500 to a bank account within minutes. If you want to do a standard transfer with Western Union, the fee can range from TL 95 to $20, depending on the currency you wish to send it in.
Wise, in comparison, charges only TL 17 for a transfer of that amount from Turkey to the UK.
One other factor when it comes to cost is the exchange rate. A typical Western Union exchange rate is around 6% above the average market rate. At the same time, for TransferWise, you are given the real-time average standard exchange rate, provided that you make the transfer within 24 hours.
Speed
The speed of your transfer can be a deal-breaker for many users. Especially if the payment is urgent, you will need a service you can trust to deliver the amount within minutes.
Sending to another bank account will usually be the quickest way, while cash pick-up can take 2-6 business days.
Convenience
How convenient the service is will be down to how practical it is to use.
Ease of use is essential when making multiple transactions; you will want a simple, user-friendly website, mobile app, or payment process.
Requiring users to submit many documents before making each transaction or not giving them the option to sort out everything online can deter many customers.
Wise and Western Union have received the most positive reviews on this.
Customer support
An international money transfer service may tick all the boxes to transfer speed, cost, and convenience. Still, if you cannot reach customer service when something goes unexpectedly wrong, you will likely not be returning to that provider as a customer.
Ensure the service provider you choose has a telephone number for your inquiries and an e-mail address or live chat function to help resolve your issues as soon as possible. Offering multiple language options is also something to look out for if your first language is not English.
Western Union has the most varied and established customer service channels, but Wise has also been praised for its free online help tools and free call-back service with its customer helpline.