Transfer your money worldwide at cost saving rates
Wise provides a low-cost way to send money from Turkey to dozens of countries, as well as some of the best exchange rates.
As an expat, managing your finances in different countries and currency can be challenging. Select an online money transfer service below for your international money transactions securely.
Wise, formerly TransferWise, is a financial technology company that provides a low-cost way to send money from Turkey to over 70 countries. The exchange rates are among the best available. Wise money transfers can be funded in a variety of ways, including with a bank account or a credit card, but recipients must have a bank account.
The Wise website is simple to use. The homepage includes a cost calculator that makes it simple to see fees and rates, and the FAQs are well-organized and informative. Rates are guaranteed once you finish setting up a transfer, and you can cancel transfers that haven't been converted or paid yet.
Setup and login are simple; you can sign up for Wise with an email address or by syncing your Apple, Google, or Facebook account, which is unusual for a transfer provider. Wise's iOS and Android mobile apps are highly rated by users.
This Wise overview is only for Americans sending money from Turkey to other countries abroad. The procedure is the similar for other nationalities.
💡
Do you want more options for sending money overseas? Check out the best ways to send money internationally online.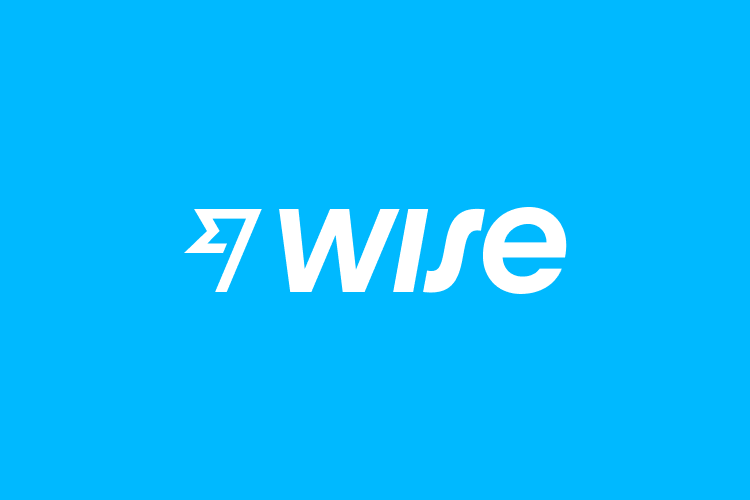 Wise (formally TransferWise)
Wise helps over 9 million people save when sending, spending and receiving money internationally. They always use the mid-market exchange rate. You also get access to a multi-currency account with a Mastercard debit card.
LEARN MORE
Wise is best for:
People who want to send money internationally at a low cost and with a reliable web experience.
Wise pros
Deliveries are made within minutes. Transfers made with a debit or credit card can be delivered quickly.
Deliveries are made within minutes. Transfers made with a debit or credit card can be delivered quickly.
Fees are low. The fee for sending money is a combination of 1) a percentage of the send amount, which varies depending on the country, and 2) a fee based on the method of payment. Using an IBAN transfer from your bank account or a debit card is usually less expensive. The fees for using a credit card are higher. If you pay Wise via wire transfer, the fee will be the same as transferring via IBAN, but your bank may charge you (for more details, see wire transfer fees at over 40 banks).
There are no rate markups. Wise does not charge an exchange rate markup on its transfers, unlike banks and other money transfer providers. It aims for the midmarket rate, which varies from minute to minute.
Wise cons
Only money can be delivered to a bank account. Other money transfer service providers allow for a variety of payment methods, but Wise transfers must be received in a bank account or borderless account.
Bank transfer delivery times are slower than those of other providers. Transfers funded by wire transfers can take up to a week to complete because each step (Wise receiving, converting, and delivering money) can take days. However, the average total time for the four countries we studied (India, Mexico, Germany, and the United Kingdom) is one to three business days.
Phone support in Turkey is limited. On weekdays, customer service is only available by phone from 10 a.m. to 3 p.m. in the United Kingdom.
Due to regulations for those with Turkish registered accounts, no Turkish bank details after December 1, 2022. Foreigners really aren't affected because they have foreign-registered* accounts.
Lower fees, better rates
Find out how much you could be earning with the best online savings accounts.
SHOW ME
Wise transfer methods and options
Wise provides several methods for money transfer. Here's a rundown of the options and constraints:
Wise's website and mobile app are the channels for sending messages.
Bank account (IBAN, ACH, SWIFT, BIC or wire transfer), debit card, credit card, Apple Pay, or Google Pay are all acceptable methods of payment.
Only bank account deliveries are available. Other providers have cash pickup locations abroad, allowing you to send money to people who do not have bank accounts.
Transfer limits: Minimums vary by destination but can be as low as $1 for the countries we looked at; maximums for most Americans are $15,000 per day via ACH and $1.6 million per international transfer via bank wire transfer.
Definitions: Money Transfer Rates
There are three rates that determine the cost of your money transfer and the amount of money your recipient receives.
The price of one currency in relation to another is defined as the exchange rate. For example, if you want to convert US dollars to euros, you would first determine how much one US dollar is worth in euros.
The midmarket rate, also known as the interbank rate or interbank exchange rate, is the rate at which large banks exchange currencies with one another.
Exchange rate markup: When pricing your transfer, most providers include an exchange rate markup. Customers are given an exchange rate that is the midmarket rate plus an additional percentage, or markup, to profit from the transfer.
For example, if the mid market rate for US dollars to Mexican pesos is 20 pesos per dollar, a 2% markup means the provider is giving you 19.6 pesos per dollar. With a mid market rate of $500, you'd send 10,000 pesos, but with a 2% markup, you'd send 9,800 pesos. The greater the markup, the less money your recipient receives in their currency.
General advice for international money transfers
Understand how exchange rates work (and how to find the best). Exchange rate markups are one way money transfer providers make money. Most transfer providers will not provide you with the exchange rate found on a currency exchange platform such as Bloomberg.com or Reuters.com. These sites simply display the price of one currency in relation to another, but they are a good starting point for determining what the best rate is right now. When checking the exchange rate for an international transfer with services such as Western Union, look at the foreign currency amount and focus on the exchange rate markup. The greater the number, the lower the markup and the more money your recipient receives.
Evaluate total transfer costs from various providers. There are two kinds of costs: the initial fee and the exchange rate markup (see above). Choose the provider with the lowest fee combined with the best exchange rate. Online nonbank providers typically offer lower-cost transfers than banks.
Avoid using a credit card. Some providers offer it, but there may be a higher upfront fee, and your credit card issuer may add costs such as interest and cash advance fees. A transfer paid directly from a bank account is usually much cheaper (but much slower). If you need money quickly, use a debit card, which will also cost you less than a credit card.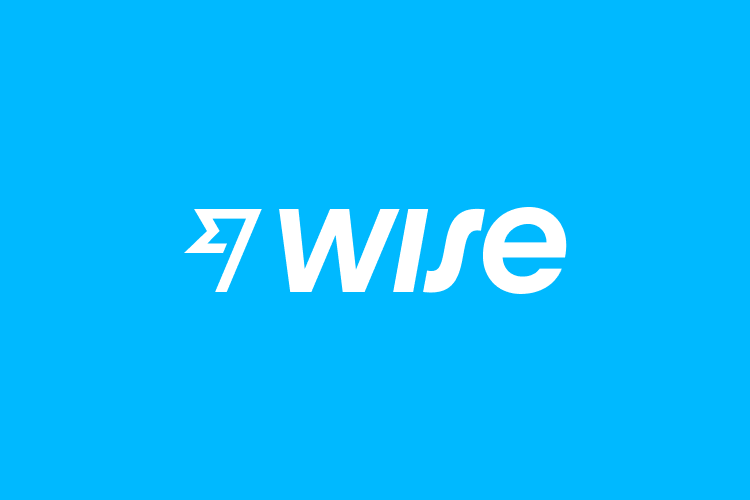 Wise (formally TransferWise)
Wise helps over 9 million people save when sending, spending and receiving money internationally. They always use the mid-market exchange rate. You also get access to a multi-currency account with a Mastercard debit card.
LEARN MORE
Let's answer some of your questions.
Frequently asked questions
How does Wise money transfer work?
You can send money to another country using your bank account (ACH, BIC, IBAN), a wire transfer, a debit or credit card, the international SWIFT network, Apple Pay, or Google Pay.
How can you transfer money from your bank account to Wise?
It's easy to move money from a Wise account to a bank account. Sign into your Wise account first, then choose the amount you want to send, enter the recipient's banking information, and choose "bank transfer" as the payment method. After that, you have to log out of your Wise account and finish the transfer by logging into your bank account and entering your Wise account information or using your Wise balance for an instant transfer.
How much can I transfer with Wise?
You can send up to $15,000 per day with a debit (ACH) transaction. With a debit or credit card, you can only spend $2,000 in one day and $8,000 in one week. You can send up to $1 million through a local bank transfer. For an international wire transfer through the SWIFT network, the maximum amount is $1,6 million. Most of the time, local wire transfers are less expensive than international wire transfers.
Who owns Wise?
Wise is a company with shares that are owned by shareholders. In July 2021, shares of the company began to trade on the London Stock Exchange.