With seemingly endless golden coasts, calm ultramarine waters, and bone-warming sunshine, Turkey, and especially it's south, has solidified its place on summer holiday itineraries. And when it comes to the most beautiful beaches in the world, luckily Turkey has dozens.
If you want to discover unique spots for your summer holiday, here are the 10 best beaches in Turkey that you are sure to fall in love with.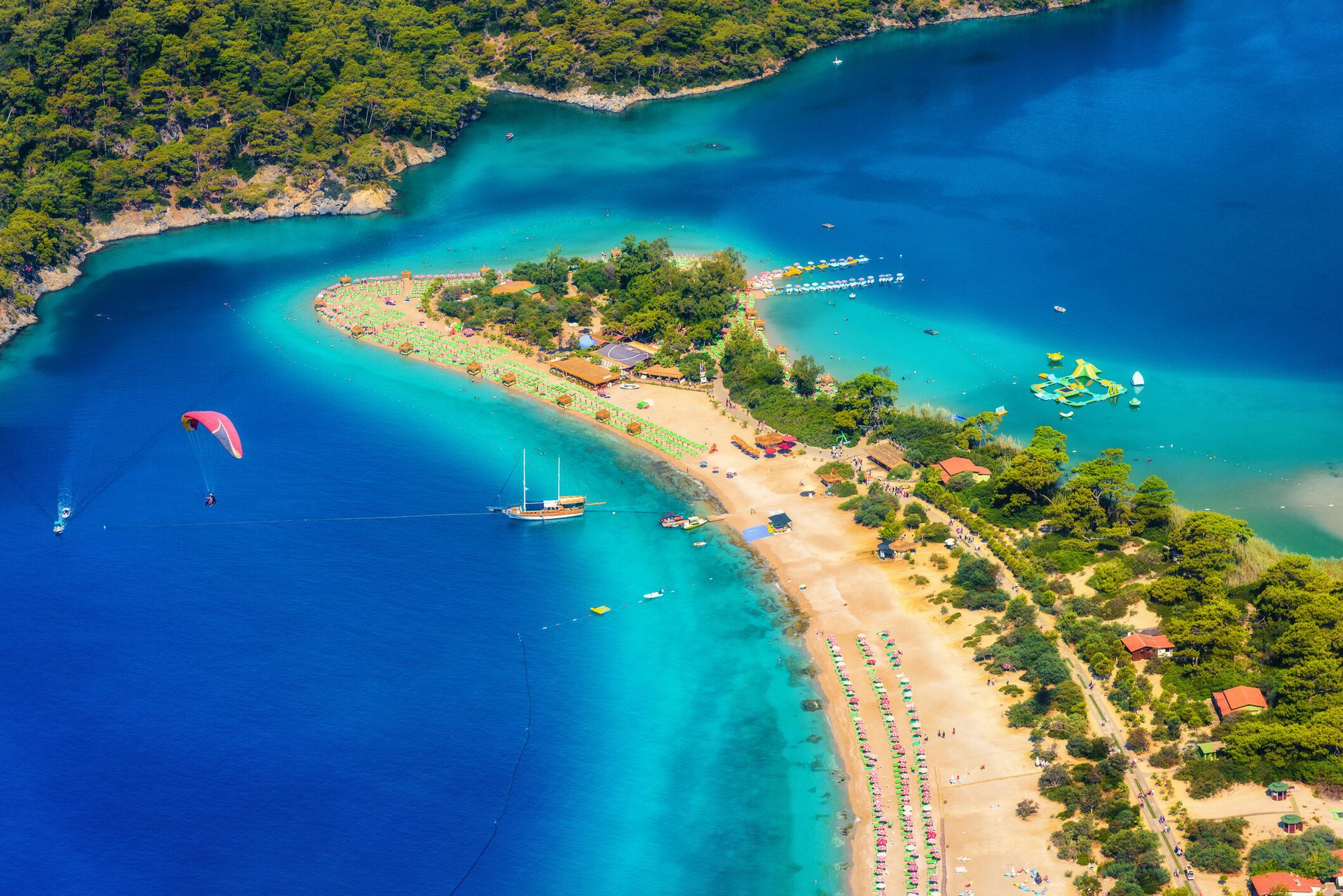 Ölüdeniz is undoubtedly Turkey's most famous beach and is highly popular with both locals and foreign tourists. Although it used to be a hidden gem in Muğla in Turkey's southwest before the 90s, that is not the case anymore. There are now countless hotels, bars, and restaurants nearby and an array of facilities for all things adventure and sports.
The waters of Ölüdeniz are warm and crystal clear, a vibrant blue, and its sands pale gold with small pebbles. Paragliding from Babadağ or paddle-boarding along the coast at Ölüdeniz should be on everyone's bucket list.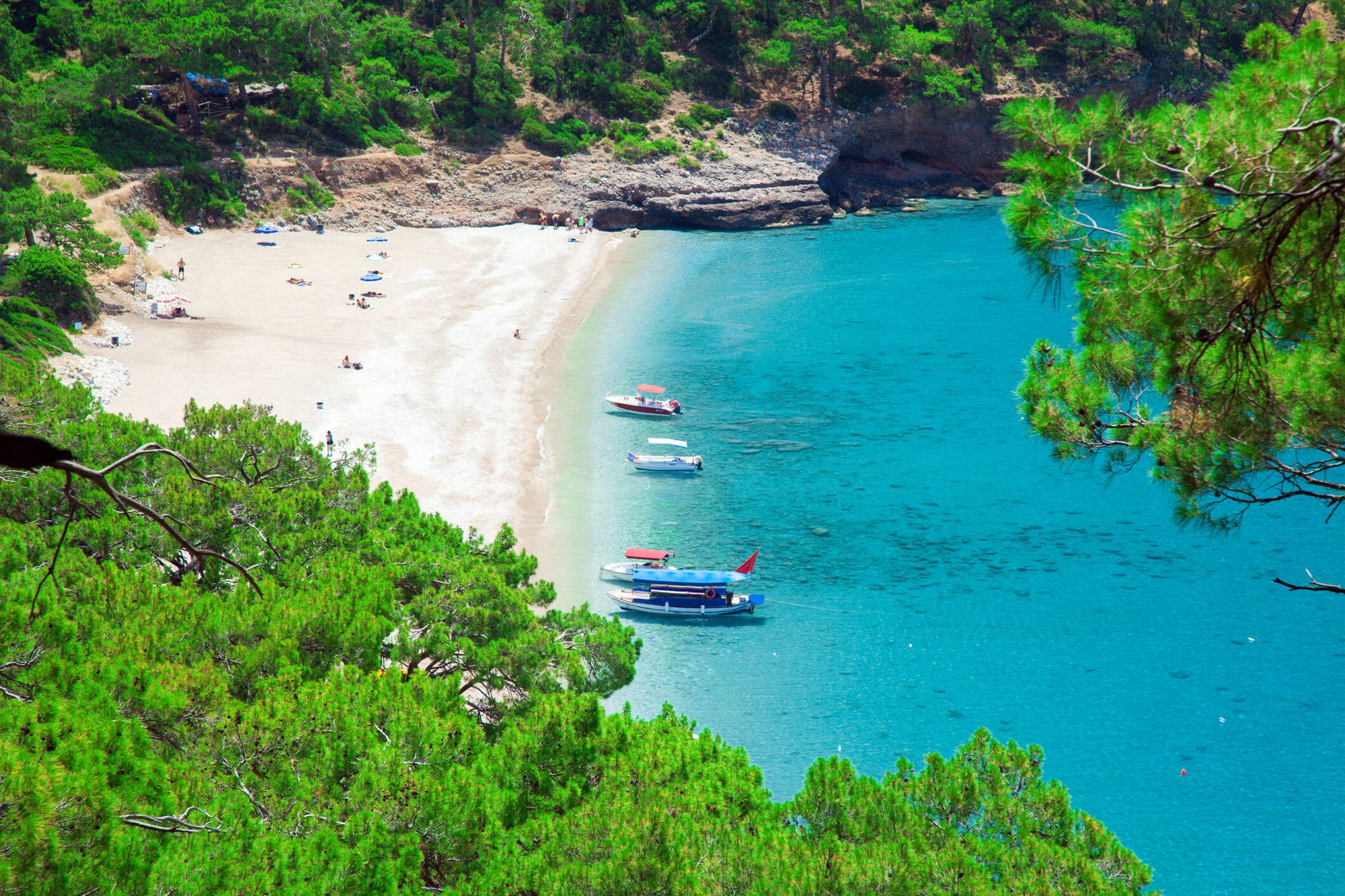 This bohemian beach is for those who want to holiday in the Turkish Riviera amid nature, away from crowds. Famous for its plant and butterfly species, Kabak Bay is also the top destination for yogis and campers. Located approximately 25 kilometers from Ölüdeniz, Kabak Beach can only be reached by boat or by foot on a steep trail that will take you down to the pebbly and white sandy beach. If you want to spend the night, you can camp at the bay or stay in wooden cabins/bungalows.
İztuzu Beach, along with Kabak Bay listed among the 40 best beaches in Europe.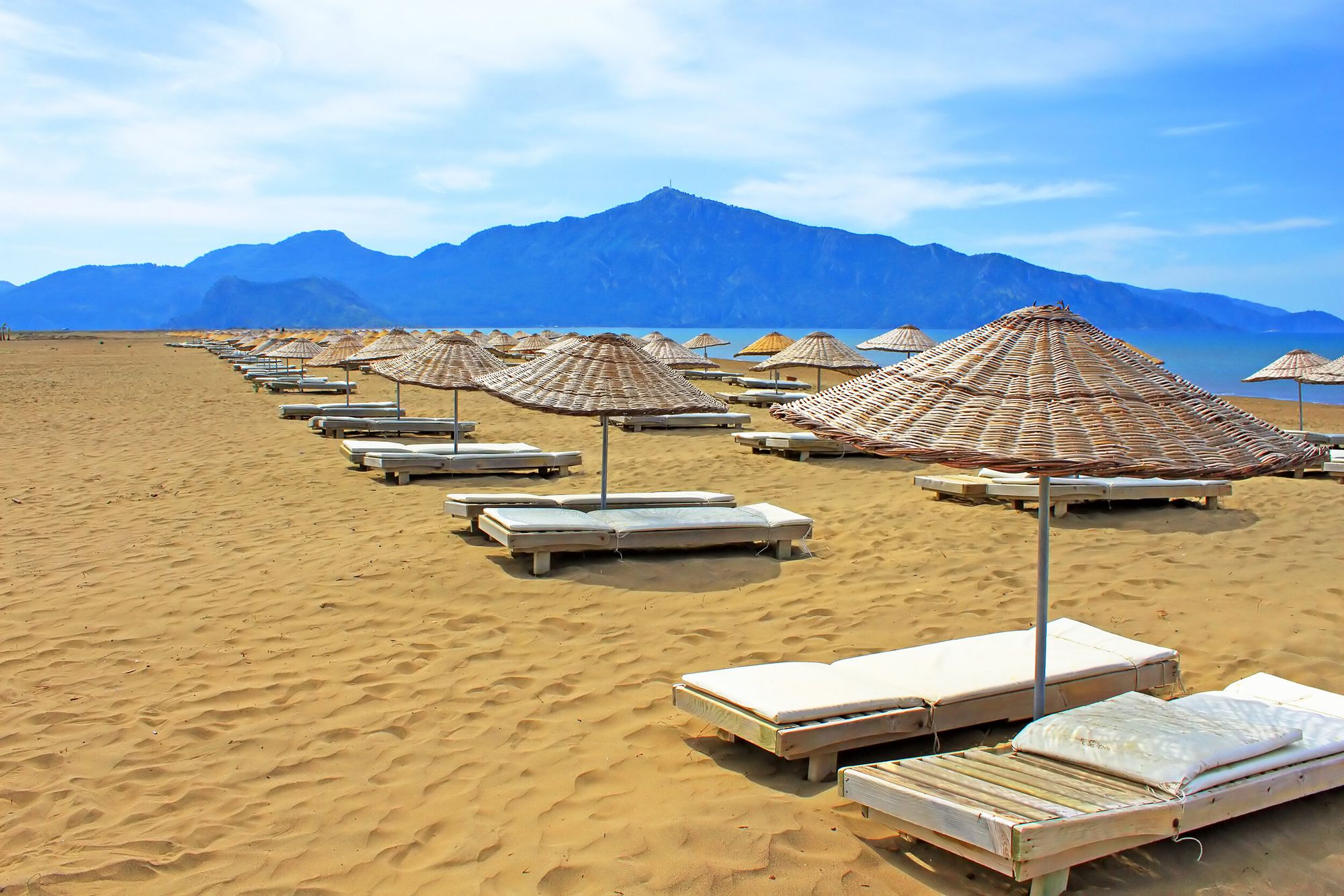 You can reach this beach by boat from Dalyan, traveling on a reed-covered creek. With its golden sands and freshwater Dalyan Delta on one side and the Mediterranean on the other, İztuzu is a natural conservation area and unique spot that should be on your itinerary.
This 5,400-meter-long beach is the renowned home of Mediterranean loggerhead sea turtles, or Caretta carettas, as they are more widely known in the region and hence often called Turtle Beach. If you time your visit with the end of the nesting season, you may be able to catch a glimpse of the babies catching and crawling out to sea.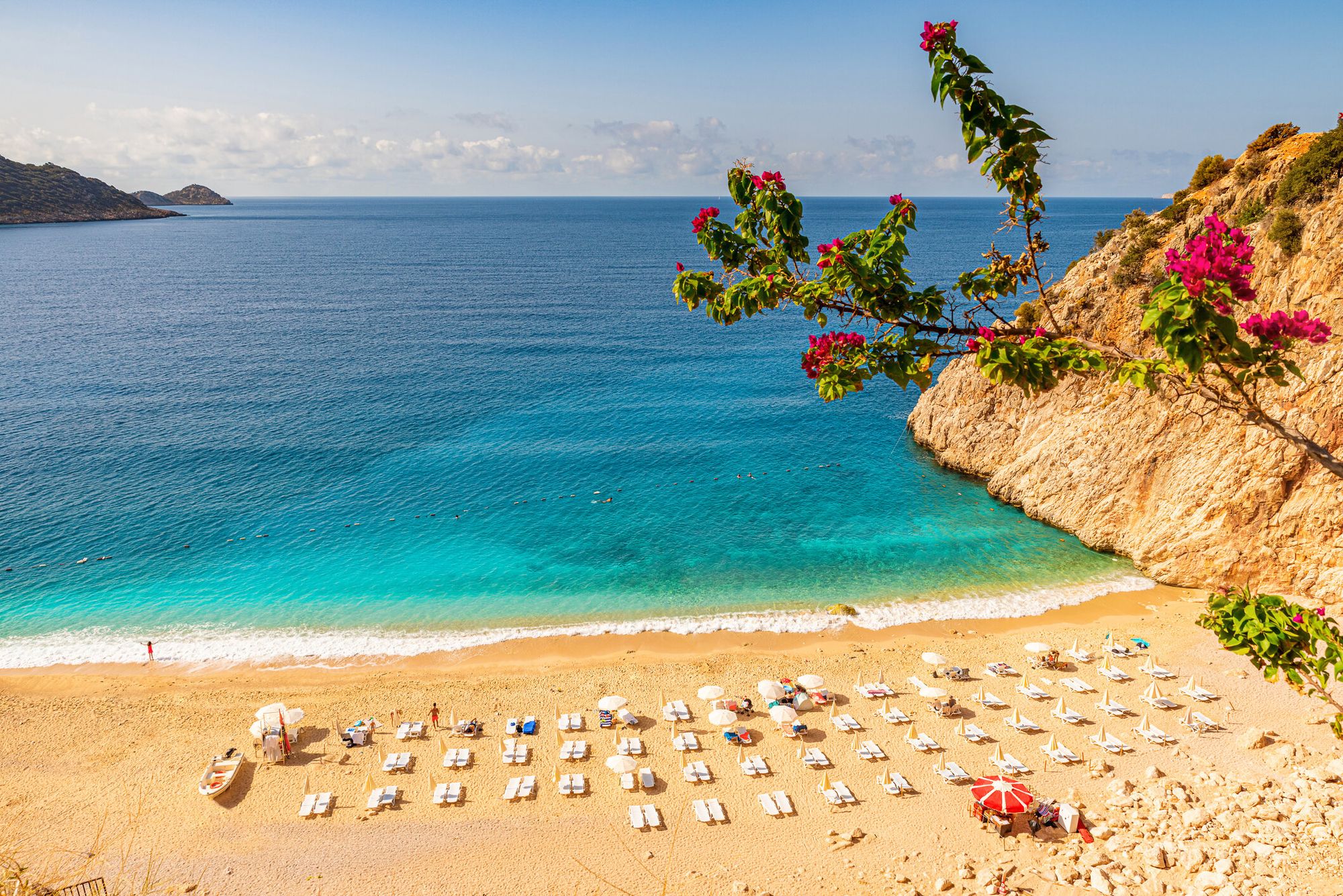 Situated between Kaş and Kalkan and surrounded by incredible mountains, Kaputaş Beach has managed to preserve its qualities thanks to being harder to get to. The road that leads up to the beach is long and windy, and once you arrive at the mouth of Kaputaş Canyon, you'll have to descend more than 180 steps to reach it. But the clear turquoise waters and pale-pebbled sandy beach make it worth it.
The beach houses a few foods and drink shacks and offers sunbeds, while the shallow shores that deepen gradually are great for families with kids.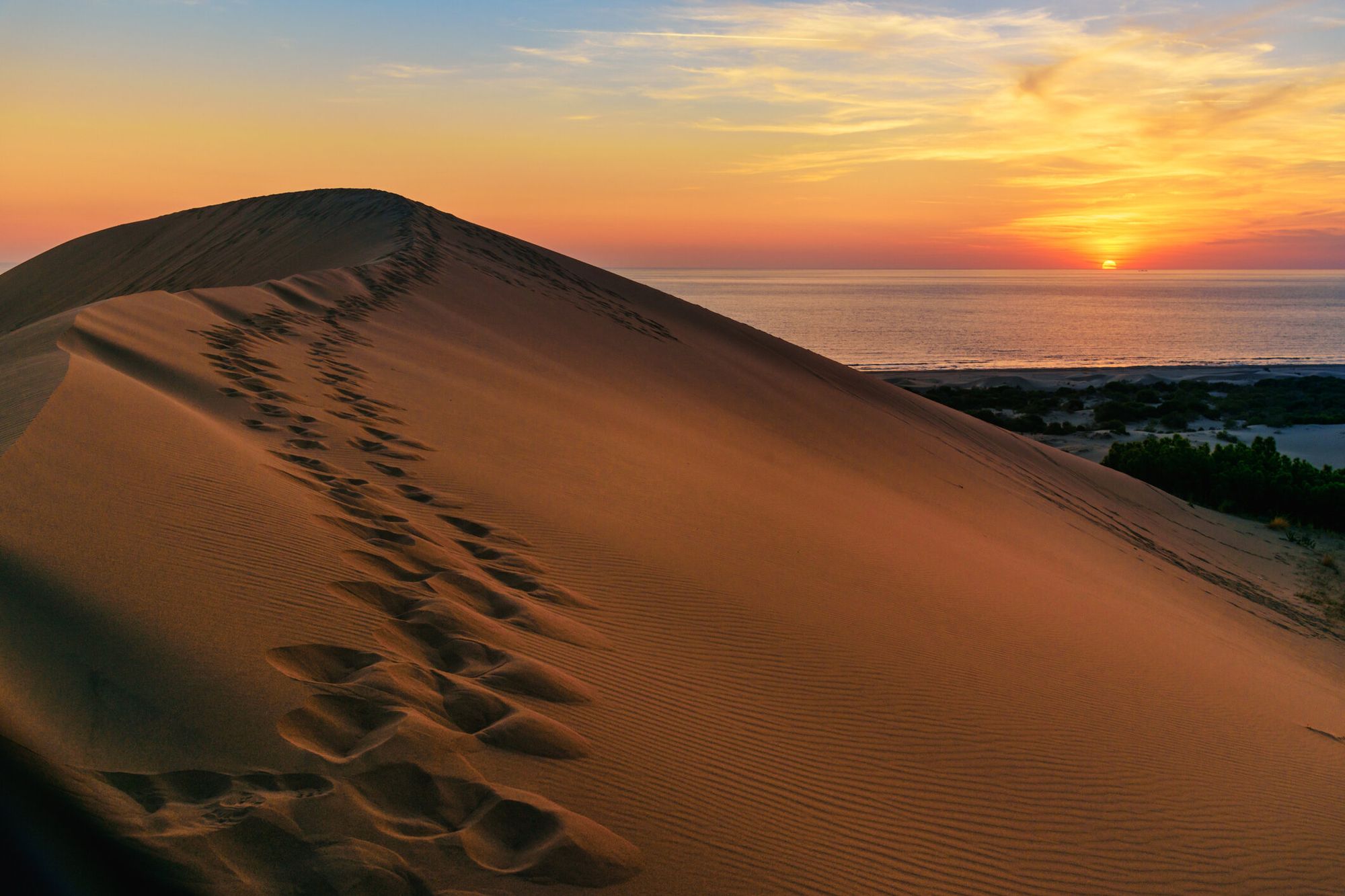 This 18-kilometer-long shallow beach is situated right beside the ancient city of Patara, home to Lycian ruins. It is Turkey's longest beach, and you can always find a quiet spot due to its length. There is a small entrance fee for the beach, but it also includes the historical ruins, which means you can combine leisure and history.
With winds ever-present, the beach is perfect for windsurfing. You may also be able to spot Caretta carettas laying their eggs on the beach against a backdrop of rolling, sandy dunes.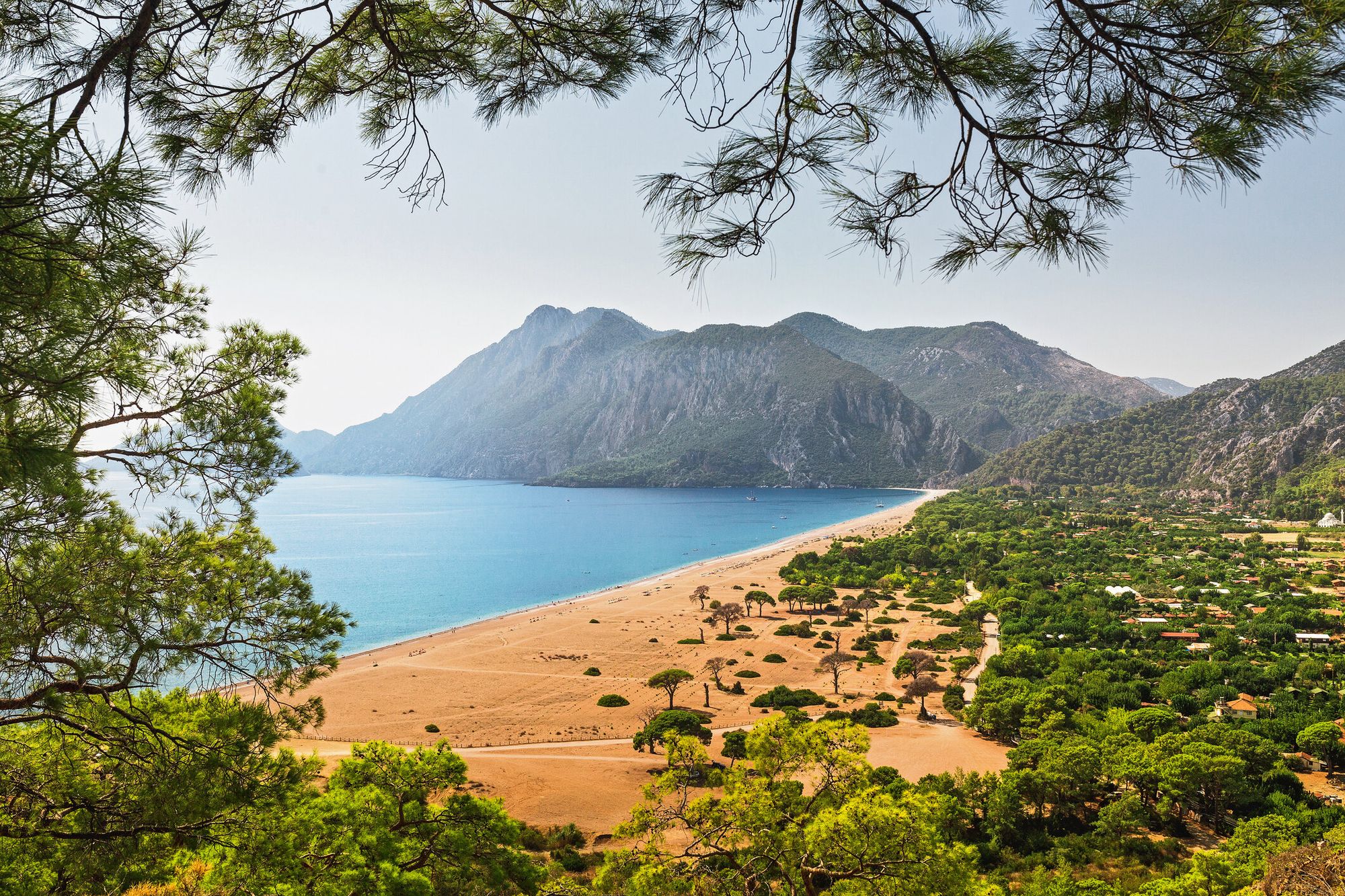 Çıralı is a famous beach in Antalya right next to mighty Mount Olympus in Kemer, covered with pine forests and famous for its tree houses. The area has resisted development over the years, as evident from the quaint guesthouses and small hotels, and is one of the few places in Turkey for a low-key, genuine, and friendly atmosphere. The vast 4-kilometer stretch of sand is also a significant nesting ground for Caretta carettas.
When you are bored of swimming, you can always hike up Mount Olympus or Chimaera to see the eternal flames.
Located in the center of one of Turkey's most significant resort towns, Alanya, Cleopatra Beach is renowned for its spotless beach and its legend. The finest sand and deep blue waters of the beach, stretching 2.5 kilometers, are said to have mesmerized the Queen of Egypt herself.
Many boat trips stop here daily, and the shallow, warm waters are perfect for families with small kids.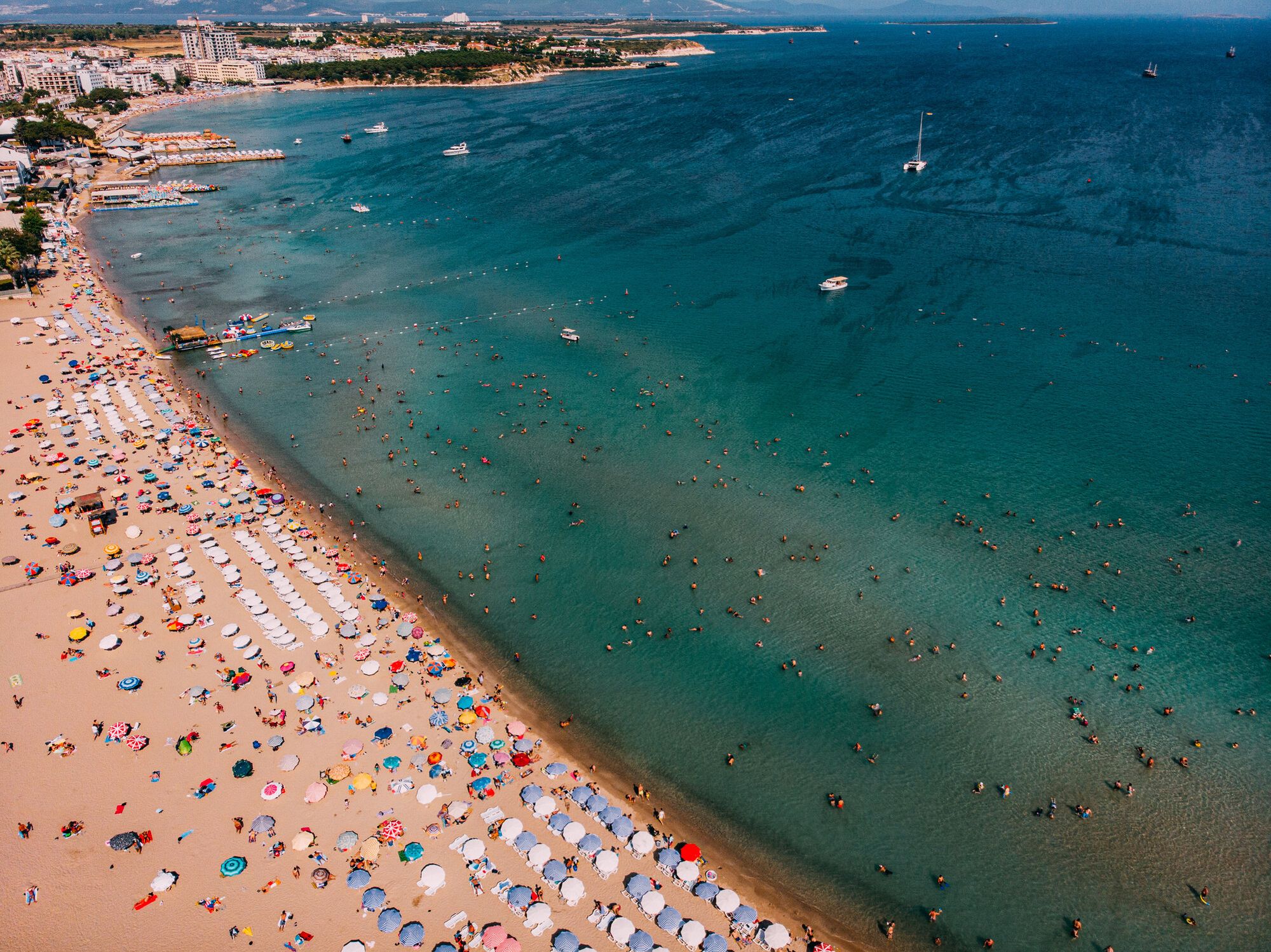 Meaning "golden sand" when translated into English, this beach is famous for its glistening sand. Situated near the ancient Temple of Apollo and the ruins of Didyma, this beach is not huge but enough to accommodate many holidaymakers. There are plenty of shops, bars, and restaurants a short stroll away. The sea gets gradually more profound, and its waters are always calm, which is perfect for the cool down at the height of summer.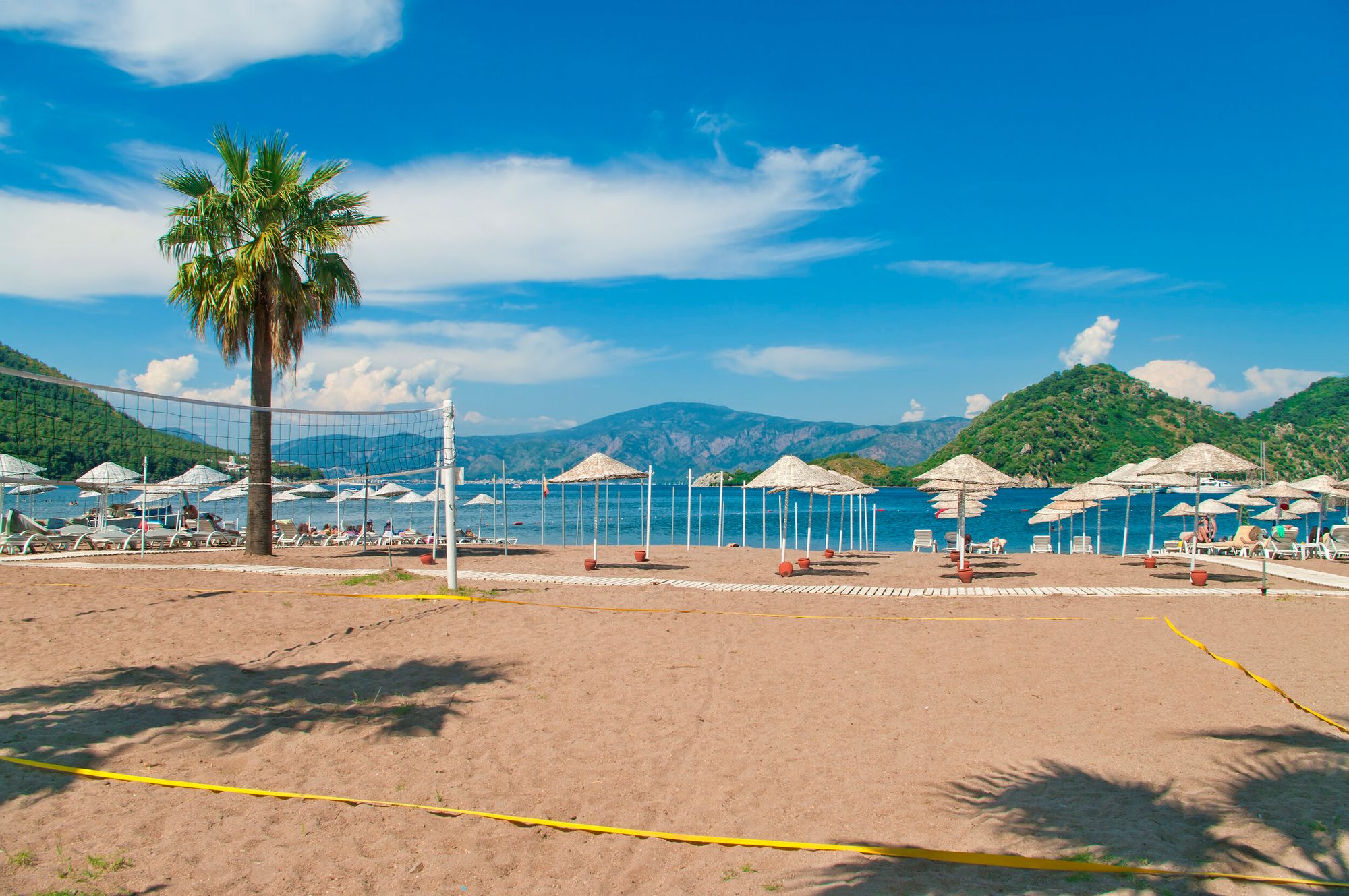 Surrounded by pine forests on three sides with the Taurus Mountains rising from behind, İçmeler Beach has become one of Turkey's most popular seaside getaways in recent years. Not to be confused with İçmeler in Bodrum, this beach is one of Marmaris' most beaches, in along with Çiftlik and Kızkumu. It is central and easy to get to via dolmuş (minibus).
Whether you want to sunbathe on golden sands, relax on a boat trip or get a dose of adrenaline with water skiing and diving, İçmeler caters to many crowds.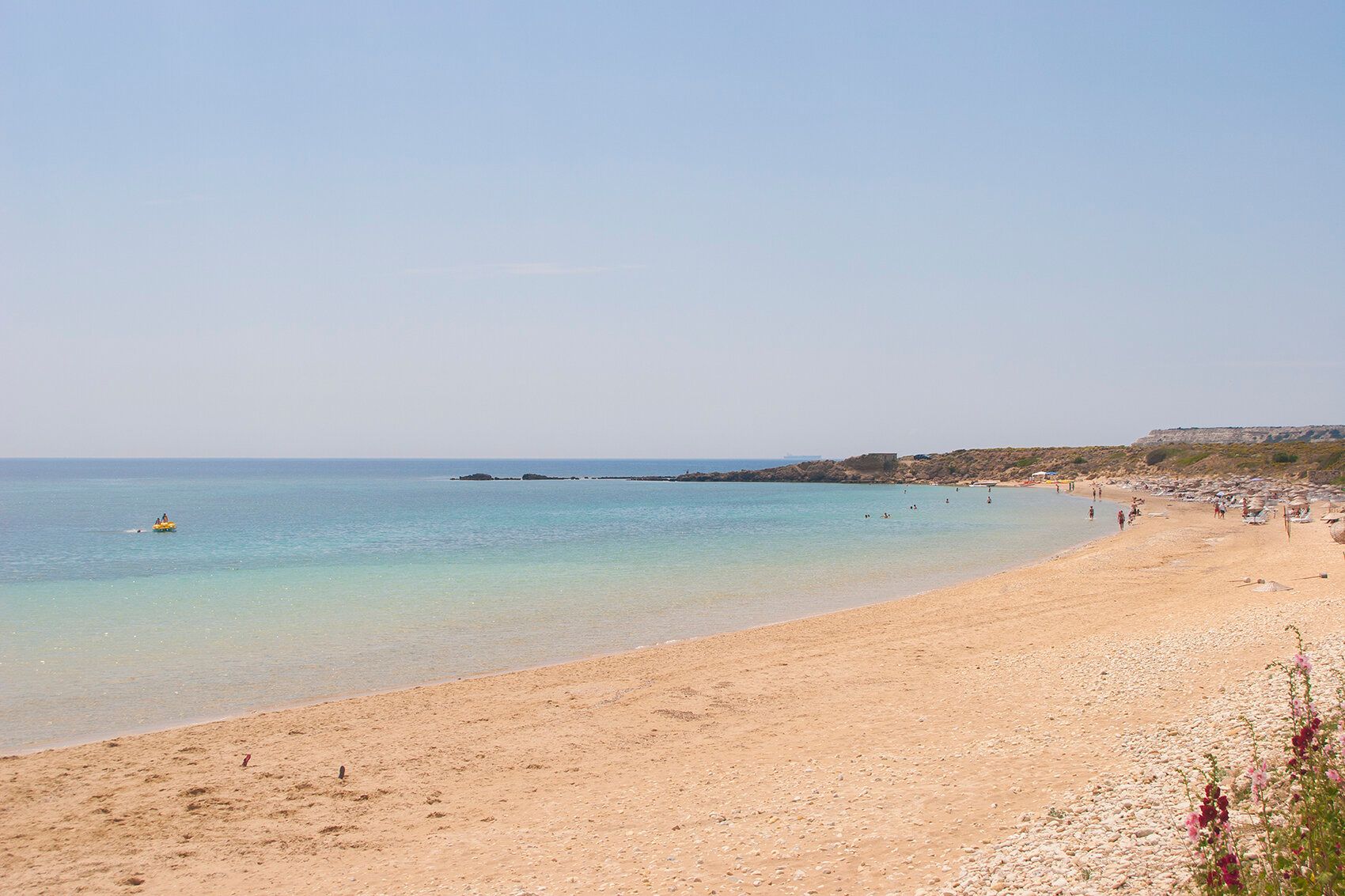 Although many would associate Bozcaada with Ayazma Beach, Aquarium Bay (Akvaryum Koyu) is just as famous and beautiful. The sea is clear and calm, free of settlements located on the other end of the island. While swimming, you will see the colorful fish swimming around you, hence the name of the bay. Don't forget to bring your water goggles and snorkel. The only caveat to this beach is that you will have to get there by your means as there is no public transport.