If you have private health insurance (ÖSS, or Özel Sağlık Sigortası in Turkish), you can go to a private hospital for care if you get sick or hurt. You may have health problems that are sudden and dangerous from time to time. These health problems can also cause you to lose a lot of money.
By getting private health insurance, you can protect yourself against the costs of treatment that may come up if you get sick unexpectedly. We've put together the answers to the most important questions you've had about the ÖSS. "What is private health insurance, and what does it cover? Why and how do you use private health insurance?" Let's try to answer questions as a group.
What is Private Health Insurance?
Before I go into detail about Private Health Insurance, I need to answer the question, "What does the ÖSS mean?" Private health insurance is a type of insurance that pays for health costs that come up because of something bad, like an accident or illness that you didn't see coming. When people ask, "What is private insurance?" we can also say, "It's the kind of insurance that lets you get the necessary diagnoses and treatments for your health in the private health facilities that the insurance company has contracted in the way that fits your budget best."
Private health insurance is more of a necessity than a luxury if you want to be able to pay for your treatment without a lot of trouble. Also, you don't have to be a member of SSI to get Private Health Insurance, which is usually for a year.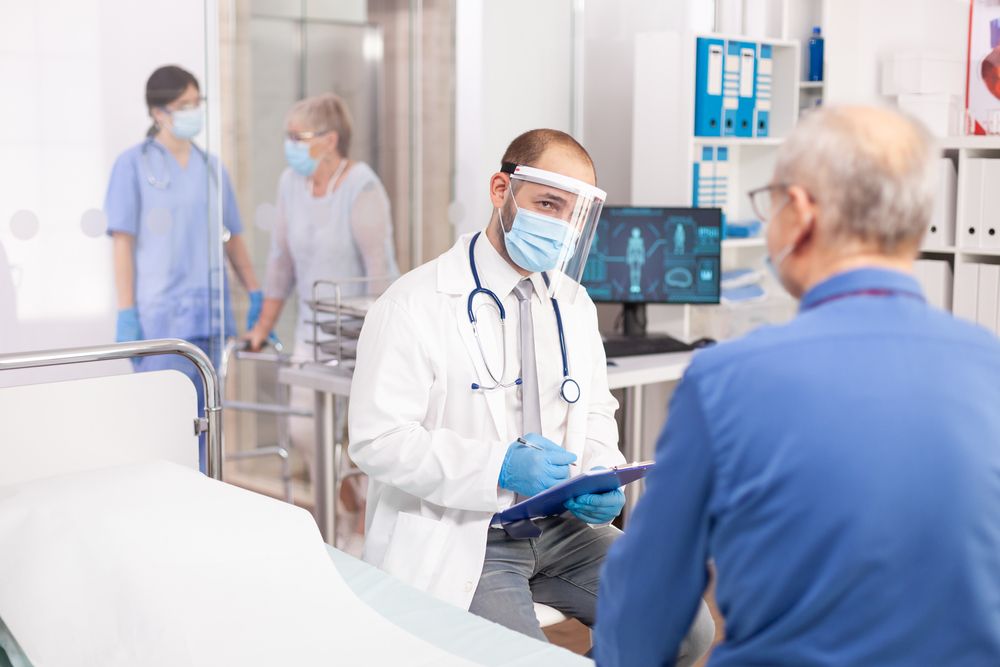 Get a Quote for Foreign Health Insurance Instantly!
Get your health insurance from Ikamet.com, your Foreigner Health Insurance policy will come to your e-mail!

Ikamet is always with you! 0850 390 26 21
Get a Quote
What Does Private Health Insurance Do?
Private health insurance gives policyholders a lot of benefits. So, what's the point of private health insurance? We've made a list of what private health insurance is good for.
Treatment costs for health problems are covered by the Private Health Insurance policy as part of the guarantees that come with it.
With private health insurance, you can go to any private hospital and see any doctor you want for health care.
At the same time, using a tax deduction for private health insurance has financial benefits.
Because you have private health insurance, you can get care at low costs.
If you have private health insurance, you can get care abroad.
You can also protect the health of your family by getting private health insurance if you want to.
What are the Conditions of Private Health Insurance?
General Conditions of Private Health Insurance have two different ways to look at private health insurance policies. Almost all private health insurance policies have the same general conditions section. Private health insurance companies offer different services under the "special conditions" section. So, before you get Private Health Insurance, it's a good idea to look at the general and special conditions and add guarantees that meet your needs.
What is the Scope of Private Health Insurance?
Private health insurance can cover more than it does now if special and general conditions are met. Even if the guarantee is only available under certain circumstances, you can easily get health services even if you are traveling.
As part of the General Agreement of Health Insurance, private health insurance is also given. Private health insurance covers all diseases that a person does not currently have but could get in the future. Of course, the scope of coverage can be changed or new clauses can be added to the standard contracts that are made. The ÖSS also pays for both outpatient and inpatient care. Read our article about what private health insurance covers (link) to find out more about the guarantees.
How is Private Health Insurance Made?
"How to make Private Health Insurance?" The question is something that people who want private health insurance are thinking about. Expert insurance consultants on Ikamet.com can help you choose the best Private Health Insurance product so that getting Private Health Insurance is easy and convenient. This makes it easier for you to choose an insurance product that fits your budget and specific health needs. You can fill out the Private Health Insurance application form to find the best plan for you from the offers you get. If you get private health insurance, you can change the insurance company if you want to. You can read our articles to learn how to switch private health insurance companies. (link).
Foreigners who live in Turkey and have a residence permit can also get an ÖSS. If they don't have a residence permit, they have to apply for foreigner-only health insurance. Details can be found in our article about residence insurance for foreigners.
When Does Private Health Insurance Start?
After you and your insurance company have talked about the details of the policy, your Private Health Insurance starts when you pay the first premium. If you pay your premiums on time, it will last until the end of your policy. If you renew the policy when it runs out, you can keep getting Private Health Insurance. Some policies have a 30-day window where they automatically renew.
Is There an Age Limit in Private Health Insurance?
Those who want Private Health Insurance may have different age limits depending on the type of insurance they want. But in general, Private Health Insurance is only for people between the ages of 18 and 65. If you have a child under 18 years old, you can put them on your Private Health Insurance and make sure that if they need treatment, the costs will be covered. Read our article about the age limit for private health insurance (link) to find out more about this.
Is it possible to take out private health insurance while pregnant?
In addition to covering your other health costs, private health insurance also covers the costs of giving birth. In other words, if maternity (link) insurance is added to a Private Health Insurance policy as an extra guarantee, the period of pregnancy is covered by the insurance.
Some insurance companies have a one-year waiting period for maternity coverage, while others agree to cover the birth 6 months before the pregnancy. Some insurance companies will let you take out maternity insurance while you are pregnant (link).
Is Private Health Insurance Cancelled?
You need to send a petition to the insurance company asking them to cancel the ÖSS. Most cancellations are done within 2 or 3 days. Since the terms for canceling private health insurance and how long it lasts can vary from company to company, it is best to contact the company where the policy is located.
Private Health Insurance Prices 2023
Prices for private health insurance vary based on the person's current health, gender, age, marital status, disease history, and choice of hospital where the insurance will be valid. The cost of the policy will also change if the coverages are made broader or if more clauses are added. Because of this, it would be wrong to give a net amount for private health insurance fees. You can quickly find out the special prices for you by getting a quote from Ikamet.com.
The sooner the insurance company starts to get private health insurance for a person, the better. This way, it can keep a better eye on the person's health and risks and offer more affordable prices over time.
If you want to find the best health insurance for (link) your budget and needs, you can compare different plans by doing a thorough search. Through Ikamet.com, you can get a quote for private health insurance and compare the different plans that different insurance companies offer. You can also call 0850 390 26 21 to reach the Ikamet experts through the Insurance Support Line.
Get an Online Quote!
Compare quotes from insurance companies in 2 minutes, buy instantly. Ikamet is always with you! Call 0850 390 26 21
Get a Quote